North Wapiti Siberian Husky Kennels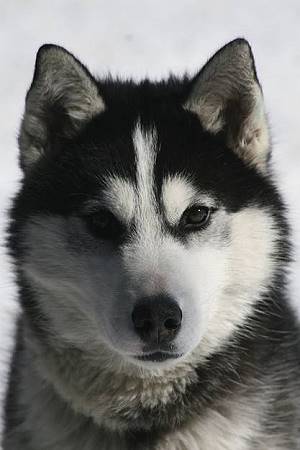 "Tie"
NorthWapiti's Black Tie - Born: June 13th, 2007
(NorthWapiti's Sir Gallahad - "Surge" x Ch. NorthWapiti's Valkyrie Kara)

When Tie was a pup he was a little pudgy bundle of fur. Mark and I kept insisting that there was something about, but I know most thought we were crazy to hang onto him. No we can confidently say "Told you so!". This is one fantastic young dog!
Major Races
None

Current Working Status
Yearling
Tie's Photo Gallery
(click to enlarge image)


Click on the paws above to follow the team back to our main page...
Updated: January 28, 2009