North Wapiti Siberian Husky Kennels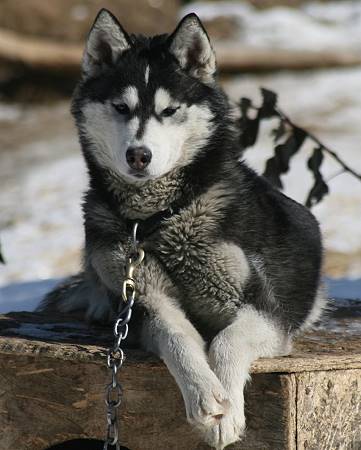 "BEAUTY"
NorthWapiti's Black Beauty - Born: June 13th, 2007
(NorthWapiti's Sir Gallahad - "Surge" x Ch. NorthWapiti's Valkyrie Kara)

Beauty is possibly the best named dog in our kennel. She is not only beautiful on the outside, but her soul is just as beautiful. There is simply no doubt that she is a Kara daughter.
Major Races
2011 Canadian Challenge 320, Rail Trail 200, Neckbone 120

Current Working Status
Race Veteran
Beauty's Photo Gallery
(click to enlarge image)


Click on the paws above to follow the team back to our main page...
Updated: March 31, 2011