North Wapiti Siberian Husky Kennels
Gone...but not forgotten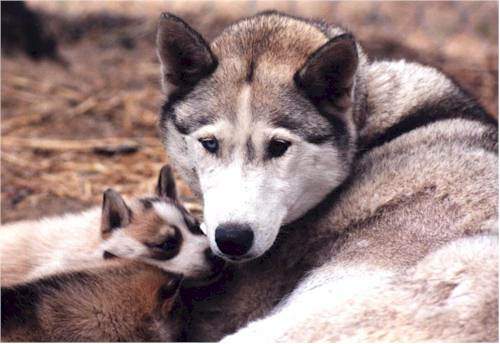 "JETTI"
Turick's Sand Storm
(Turick's Devil In Disguise x Turick's Sandpiper)

When our friend, Vivian Delude of Kainai Kennels told us she was getting out of breeding dogs we were quick to ask about Jetti! Lucky for us Vivian agreed to sell her to us. Jetti is a proven producer with an impressive working pedigree on her! We intend on breeding her in the Spring of '00!
Major Races
None

Current Working Status
Rainbow Bridge Brigade



Click on the paws above to follow the team back to our main page...