North Wapiti Siberian Husky Kennels
Where are they now...?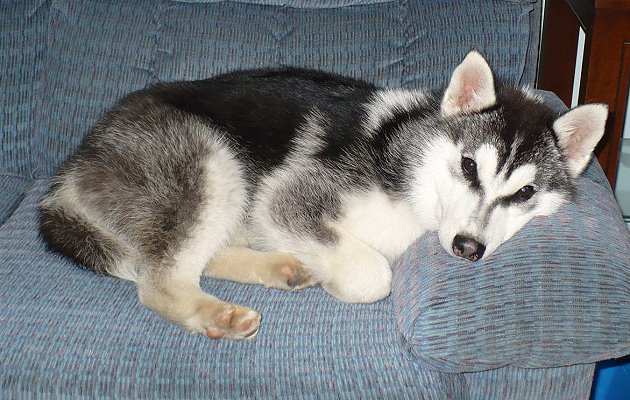 "Bean"
NorthWapiti's Jelly Bean - Born: September 14, 2007
(CH NorthWapiti's Crunchie x Alaskan's Olena of Anadyr)

Bean lives with former NWapiti handler, Kathryn Trussell.
Major Races
None Yet

Current Working Status
Puppy
Bean's Photo Gallery
(click to enlarge image)


Click on the paws above to follow the team back to our main page...
Updated: May 13, 2008