February Pictures
Training in Alaska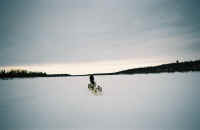 Mark's team, led by Gus and Camilla on the Yentna River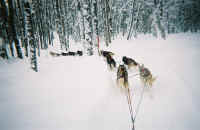 No, I didn't slam into the tree, but it sure looks like I was going to!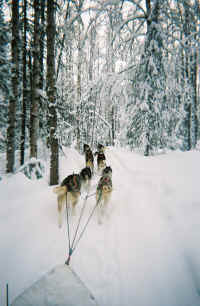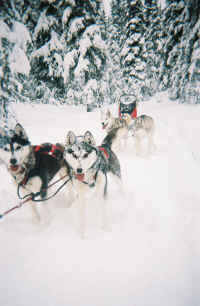 Kara and Hilda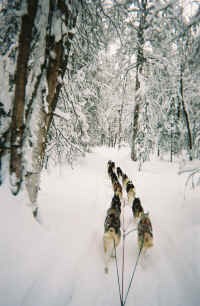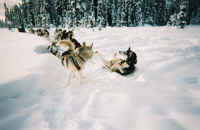 Denali and Evil Olena in lead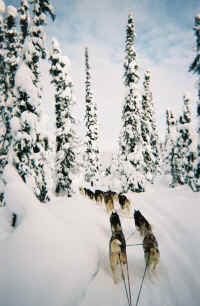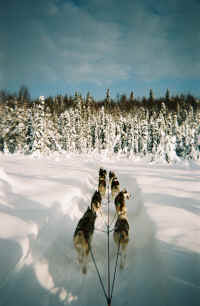 That's Kara looking back over her shoulder at the camera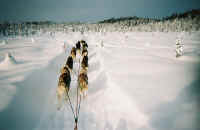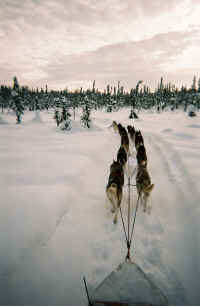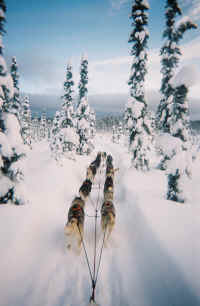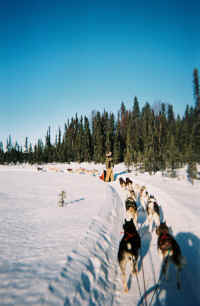 Mark looks over his shoulder to see what I'm up to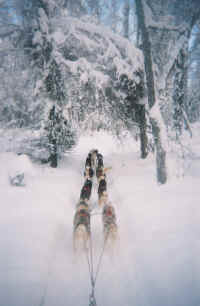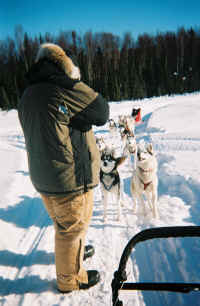 Mark snacking his leaders (Hector and Gus in lead)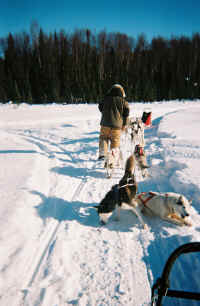 Munching on fish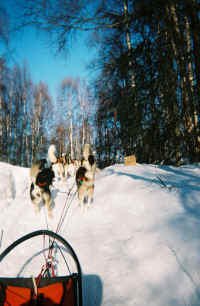 The sign next to the trail says "Hang On" and they aren't kidding!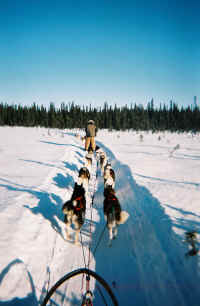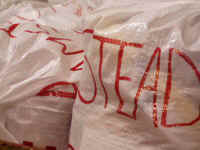 Unloading the dog truck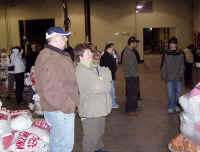 Mark and I oversee the 'weighing' of the bags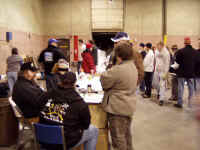 Watching them total up the figures. Final count 1610 lbs. WAY down from my
previous amounts all over 2000 lbs. Faster race = less supplies.