Ceremonial Start Pictures
the Banquet & a Training Photo.
MANY thanks to Janet Yeager for the use of these pictures.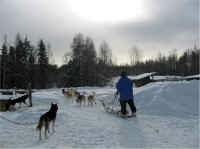 Last training run before Iditarod 2004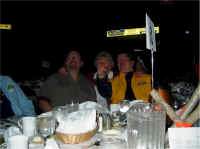 Karen, Mark and Karen's mom, Morna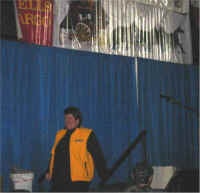 Karen departing the stage after her "Thank You" speech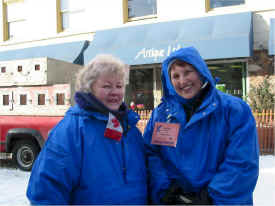 Karen's mother Morna and Jamie West.
Jamie drove Karen's tag (2nd) sled during the Ceremonial Start.
You can read about her adventure here.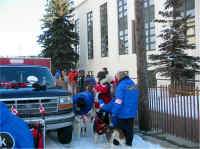 Bib time at the Ceremonial Start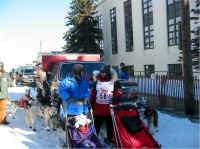 Karen and Jamie West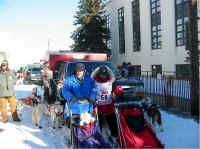 Karen and Jamie West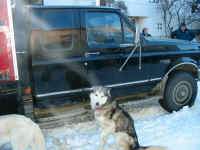 Draco before the Restart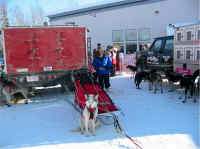 Camilla counting down the minutes...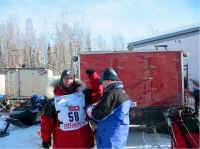 Karen and one her mentors - Jamie Nelson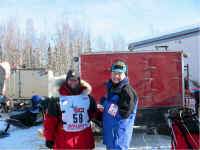 Karen and one her mentors - Jamie Nelson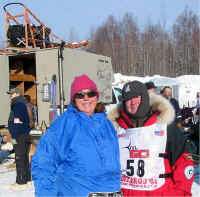 Karen and Janet Yeager at the Restart