Ceremonial start in Anchorage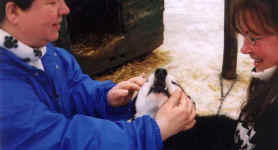 Karen Hypnotizing one of her dogs ( perhaps Kira? ) to be a TOUGH Iditarod sled dog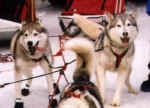 Wheel dogs at the Ceremonial Start. Innisfree Pirate on right.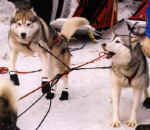 Wheel dogs ready to GO!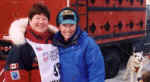 Karen & Jamie Nelson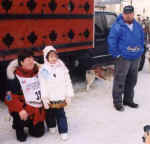 Karen pauses for a picture with her Iditarider, husband Mark looks on.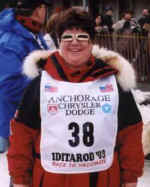 Karen wearing Native snowgoggles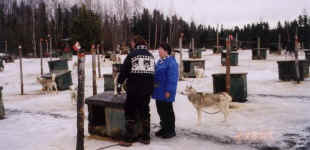 Karen in the dog yard at Norris's (Notice the Canadian flags on stakes, those are her dogs)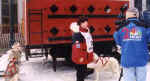 Karen by the dog truck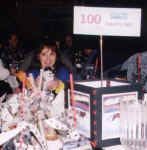 One of Karen's tables at the Mushers Banquet.