North Wapiti Siberian Husky Kennels
Where are they now...?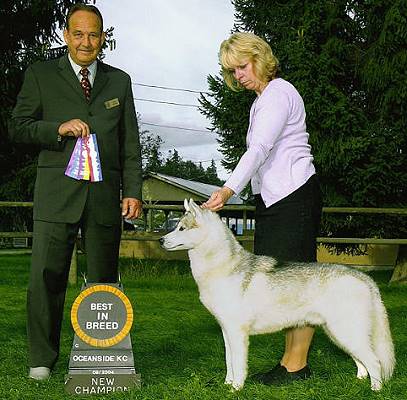 Zackery with his handler and pal, Cynthia Seeling,
is shown finishing his Canadian Championship

"ZACK"
Ch. Kimlan's Xzackeryit at NWapiti - Born: February 15th, 2003
(Kimlan's Hunter S.D. x Ch. Kimlan's Green Mountain Mist)

Zack now lives with Skip and Linda Carlsgaard of Kuna, Idaho.

Zack's Photo Gallery
(click to enlarge image - hold mouse over image for description)


Click on the paws above to follow the team back to our main page...