North Wapiti Siberian Husky Kennels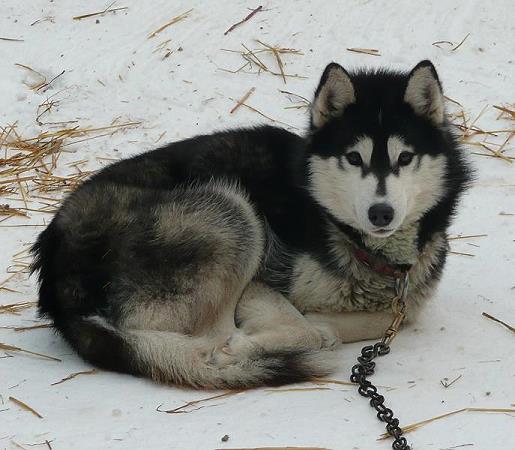 "TopDog"
NorthWapiti's Black Top - Born: June 13th, 2007
(NorthWapiti's Sir Gallahad - "Surge" x Ch. NorthWapiti's Valkyrie Kara)

TopDog has been my pick of this lovely litter from the start. He is showing great promise in harness and is a fun boy to work with! He is showing some great lead potential too!
Major Races
2011 Canadian Challenge 320, Rail Trail 200, Neckbone 120

Current Working Status
Race Veteran
TopDog's Photo Gallery
(click to enlarge image)


Click on the paws above to follow the team back to our main page...
Updated: March 31, 2011