North Wapiti Siberian Husky Kennels
Where are they now...?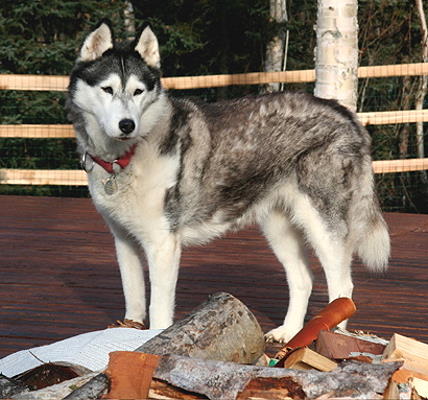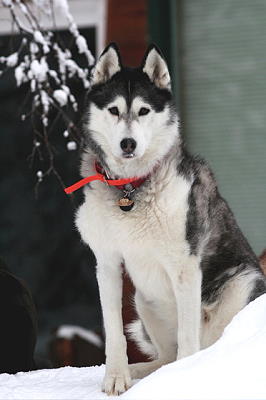 "SISSY"
2001 IDITAROD FINISHER!
The Flying Nun of NorthWapiti
(Ch. NorthWapiti's Mr. Thurston Howl SDU x Chuchinka's Chimichanga SD)

Sissy is both a name and a description for this dog - well, not on the trail, but around strangers and show rings! Sissy was a solid worker, often taking her turn at lead!

Sissy now lives with Donna Quante in AK, who also owns Rosie. Here are some words from Donna:

Sissy came to me while I was still in Maryland. My very own Iditarod finishing dog. We moved north to the Pocono Mts after her bout with cancer in her leg. In PA, she had another episode with a lump in her
throat which was removed. We then moved to Alaska. Sissy made the trip like the champ she is, even stopping to visit Karen along the way. Sissy adapted to Alaska like nothing was different. She even got one last run with the team that first winter. But cancer returned to her legs and the removal of those lumps was very hard on Sissy. For the first time I heard her cry. That broke my heart. When the throat cancer returned it was decided that given her age and past experience, no more surgery would be done. We helped Sissy over the Rainbow Bridge last summer. The toughest day of my life with dogs. If four short years, Sissy became my best pal and I miss her daily.
Godspeed my Sis.
Major Races
Iditarod 2001

Current Working Status
Retired - Spring 2002

The "Black/White" Litter Pedigree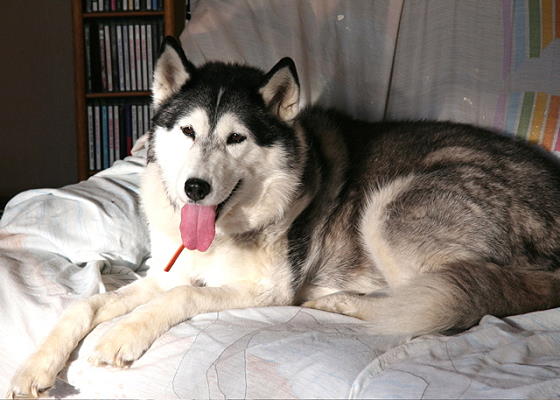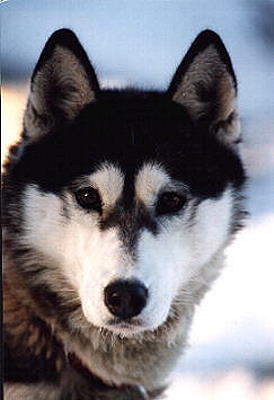 Click on the paws above to follow the team back to our main page...