North Wapiti Siberian Husky Kennels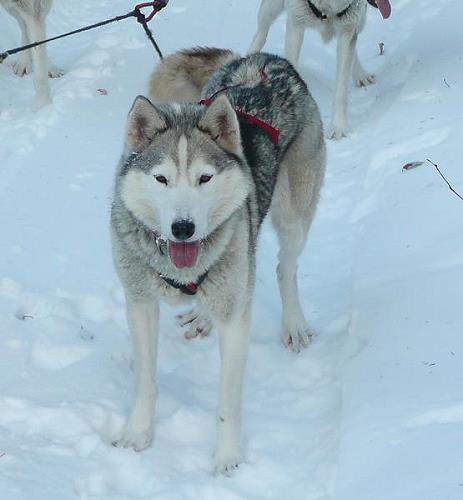 "DEW"
NorthWapiti's Do The Dew - Born: June 19th, 2006
(NorthWapiti's Butch Cassidy SD x Alaskan's Jumper of Anadyr)

Dew is a silly, quirky, cool good size girl. Dewsie is outgoing and very keen on her job. She is starting to develop some leading skills and is an outstanding young sled dog!
Dew lives with Pauline Bray.
Major Races
None

Current Working Status
Advanced Rookie
(not raced, but been through at least one season of serious training)

The "Soda Pup II" Litter Pedigree
Dew's Photo Gallery
(click to enlarge image)


Click on the paws above to follow the team back to our main page...
Updated: December 10, 2010