North Wapiti Siberian Husky Kennels
Where are they now...?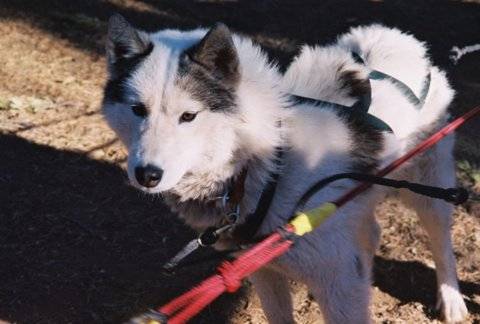 "DARE"
NorthWapiti's Dare - Born: June 11th, 2003
(Ch. NorthWapiti's Guy Smiley x Ch. NorthWapiti's Oreo)

Dare is a piebald version of her Mom - Oreo. As Oreo is one of our bigger winning show dogs and an Iditarod dog, that is super news for us!
Dare now lives with Jo Kelly of Yellowknife, NWT.
Major Races
None

Dare's Photo Gallery
(click to enlarge image - hold mouse over image for description)


Click on the paws above to follow the team back to our main page...